It was still raining today and it ended up being a stay in kind of day.
Hanna and Sabrina – the German girls I met the other night – were going on the walking tour I went on yesterday so I made plans to meet up with them at the end of their tour so we could hang out together.
I headed out in the rain around noon. My €3 umbrella I bought yesterday lasted about 2 hours before it broke. For those keeping count, that's now 2 umbrellas I've gone through in a week. On the plus side, the new waterproof boots and pants I bought work like a charm!
We stopped for tapas and sangria for lunch before heading to the Museo del Prado – one of the biggest art museums in Europe. I've never really been one much for art but I have to say, seeing paintings that were 300 to 500 years old was a marvel.
My plan was to go to a sangria party at our sister hostel on the other side of town and then go on a pub crawl but time was a little tight. So the girls invited me to join them for a homemade meal of tortilla espanola and our own homemade sangria.
Sounded like a much better plan.
We ate a great meal and then sat down to watch, of all things, Dirty Dancing (in Spanish of course)
It was a lazy day but it was awesome…
Euro Trip 2013, Madrid, Spain, Trip Journal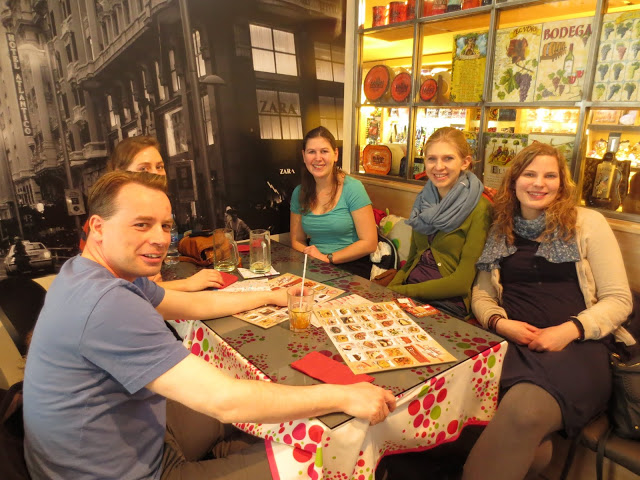 Home cooking with Germans