Wow, you're reading this!
Seriously, I did a whole lotta nothing today.
Originally when I was figuring out how long to stay in the various cities in Mexico I figured 3 days was just about right for San Cristobal.
The first day I would just get to know the city. The second day I would go on a walking tour and the third day I was going to go on a day trip to the Agua Azul waterfalls and Palenque that someone had told me about a few days ago.
That was the plan.
The first two days, aside from a couple hiccups, went exactly how I thought they would.
Problem is day 3 – today – I had planned to do that day trip. When I first checked in to the hostel I asked about the trip and found out that the pickup time is 4am returning at 10pm.
Yeah, you read that right. An 18 hour day trip.
Now, I wanted to get out there and explore but 18 hours in a tiny little collectivo van going from site to site is just a little bit more of an adventure than I had wanted.
And what the hell kind of tour starts at 4am?
4am!
That's just cray cray!
Anyway, so, that left me with a day with nothing to do.
It would be alright if there were people here at the hostel to hang out with but there's only a handful of us here and they pretty much stick to themselves.
So, yeah, a day of nothing.
I woke up late and finally headed out to the little hole in a wall restaurant down the street at noon.
This is the same place I went to when I first arrived a couple of days ago and, once again, they served up an amazing breakfast.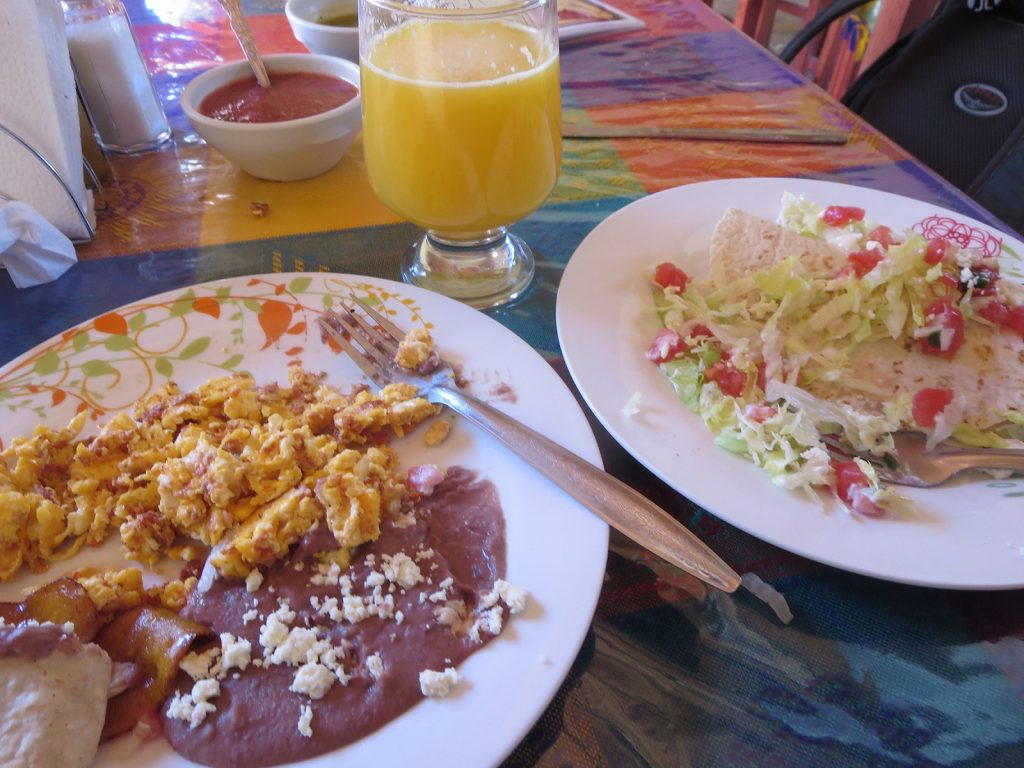 I love the little places that are literally run out of someone's home. You get authentic food for a cheap price while watching the kids play in the corner.
Afterwards I walked around a bit and then just chilled out at the hostel all afternoon.
I did peak my head out later in the afternoon for a Huaracha.
I looked for the same place we had gone to on our food tour the other night but it was closed. As it turned out I was in an area of town I hadn't been before and I just happened to stumble across a place selling Huarachas.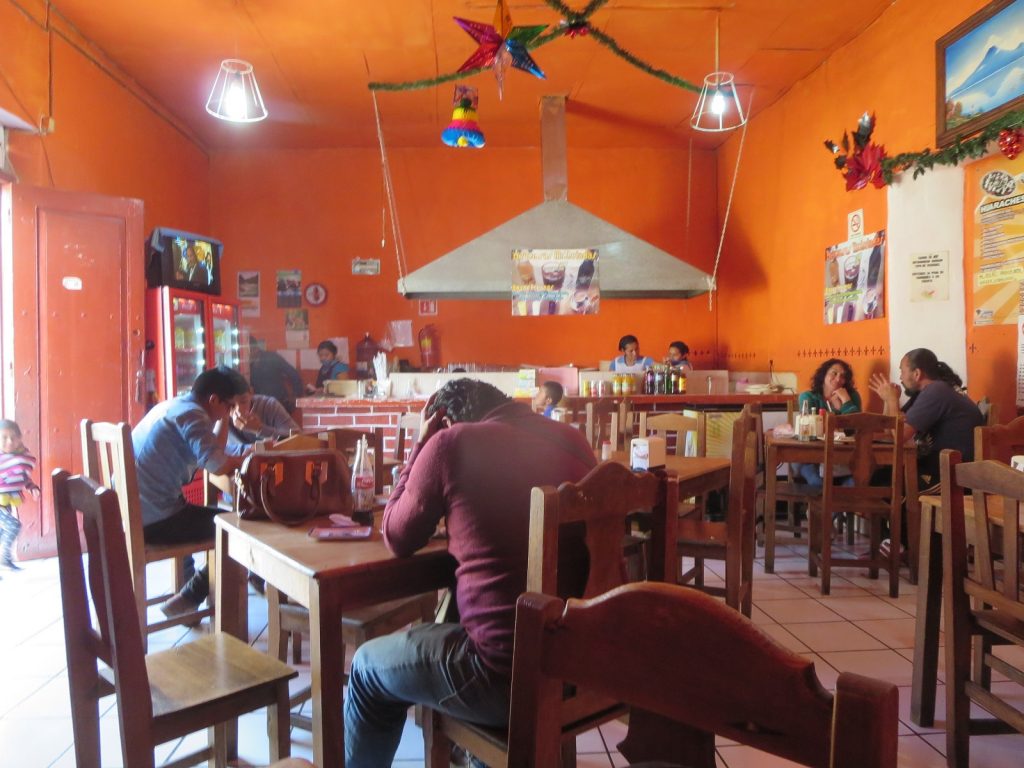 More chilling at the hostel and one more trip out for dinner and, well, you get the idea…
I know, not a great, exciting read for you, my dear reader but, hey, not every day is gonna be full of adventures…
Tomorrow is a travel day as I bus over to the nearby town of Tuxtla to take a flight from there to Cancun.
I'll be in Cancun for just the one night before flying to Cuba the following day.
So, just for you, I'll try to find some excitement in Cancun tomorrow night, okay?
San Cristobal, Mexico, Euro Trip 2017, Trip Journal