So while I made the decision yesterday to come home, that's not for another two weeks.
In the meantime there's the little matter of a trip over to Scotland to do before then and the road to Scotland started today.
I have a flight booked from Cork to Glasgow tomorrow afternoon so I needed to get myself down to Cork today.
As for things to do in Cork, well, the most popular is do head on over to the small town of Blarney a half hour away to visit the Blarney Castle and, of course, the infamous Blarney Stone.
I had originally planned to arrive in Cork, checkin to a hostel there, take public transport out to Blarney for the afternoon and then spend the night in Cork.
When I went looking for which hostel to stay at in Cork there were only a couple and the highest rated one was just a 7.6 and let's just say that any hostel under a 9.0 is usually not going to be a good experience.
I haven't encountered this very often on my travels but when I have I just look for a cheapish hotel in the city and stay there instead.
That was a strike and a miss too.
So, I decided to see what was available in Blarney and I found what I was looking for – a ensuite room of my own in a B&B for 50 euros ($71) with (a real) breakfast included.
Of course the Gods would naturally throw an obstacle in front of me because, well, that seems to be the thing with this trip.
The public bus company Éireann has been on strike for a week now and while it hadn't affected me thus far, that was about to change.
I was arriving in Cork from Killarney by train and I had planned to take the bus from the train station to Blarney and then tomorrow from Blarney to the airport.
In the end I ended up taking a taxi from the train station to Blarney this afternoon at a cost of 20 euros ($28) and I'll be taking another one to the airport tomorrow for 25 euros ($35).
Obviously a little annoying as I don't like wasting money like that but when your hands are tied, your hands are tied.
I will say, though, the trip to Blarney was so worth it.
The town is tiny. Like, one street tiny.
I checked into my room at the Bed and Breakfast and headed over to the castle which was only a 5 minute walk away.
Thankfully the town wasn't overrun by tourists visiting from Cork as either they had already come earlier in the day or it's just the offseason still.
Either way, there were only a handful of people on the grounds of Blarney Castle.
I paid my 15 euros ($22) and walked onto the empty castle grounds in a light mist of rain.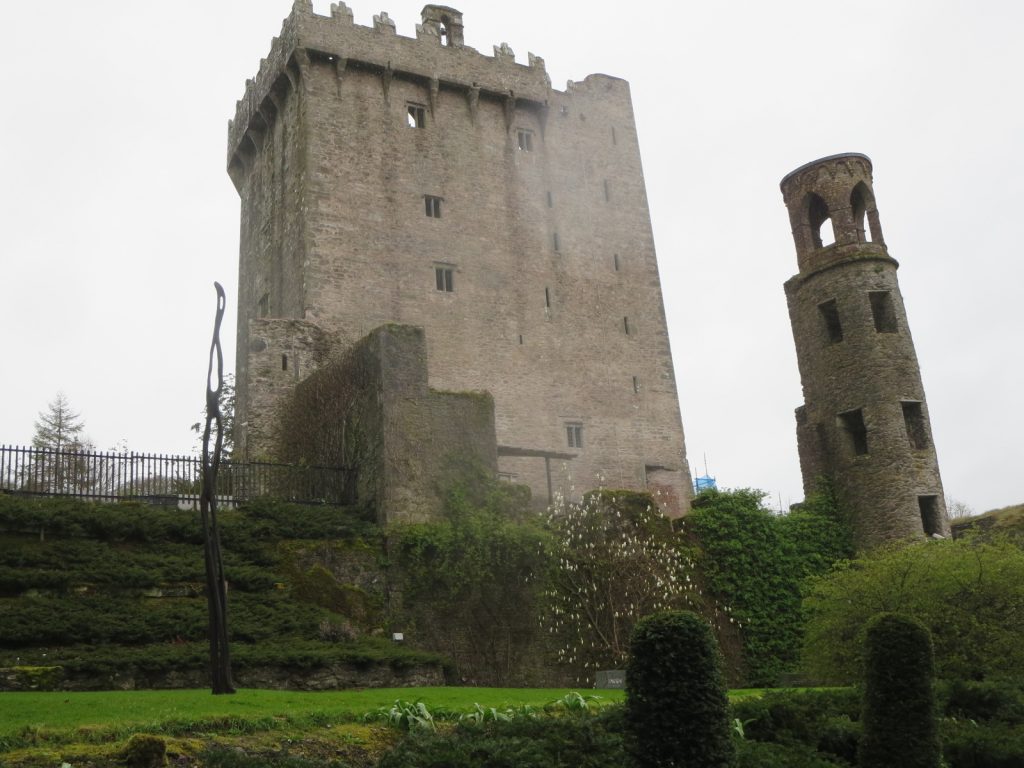 Quiet. Peaceful. Perfect.
Later on as I vegged in a room all to myself I finally got my ass up and went downstairs to the attached pub and had me some dinner.
My favorite – BBQ ribs!
Yup, all in all, it was the right day for me at the right time.
Killarney, Blarney, Ireland, United Kingdom, UK, Euro Trip 2017, Trip Journal