On to day 2 of my three day tour of the Scottish Highlands and the Isle of Skye.
Yesterday we traveled through the Highlands and ended our day in Kyleakin.
The 14 of us stayed in a hostel all to ourselves and I was lucky enough to end up in a room with only one other person.
Of course that one other person also happened to be a snorer – a very loud snorer.
So loud that I actually had to take my pillow and blanket and sleep in the common room last night.
Ah, hostel life…
Anyway, I asked Mark if I could switch rooms tonight and I ended up in a room all to myself so I should get some sweet sleep tonight.
We all loaded up on our bus at 9am and headed into the Isle of Skye.
Along with a sprained?/torn?/pulled? calf muscle I've now also got a big ass blister on my big toe so walking today was a challenge.
And, of course, walking was a big part of today as the Isle of Skye is all about the beautiful nature surrounding it and most of the places required some hiking on uneven, muddy hills to get to it.
As with yesterday, our guide and driver Mark shared countless stories and anecdotes throughout the day about the history of Scotland. He actually is a masterful storyteller which is something unique to find in tour guides.
Through on and off sunshine and rain today we visited The Fairy Pools, the coastal city of Portree, Fairy Glen, The Quiraing, and The Old Man of Storr.
Our last stop, The Old Man of Storr, was up a vast mountain and took 40 minutes to get up to.
As everyone from our group moved ahead of me and I hobbled up the trail it became apparent pretty quick I wasn't going to make it to the top.
I spent 15 minutes limping up the mountain and as I was resting on a rock it started to rain again. Yup, that was it – time to go back down.
There was no shelter anywhere and I couldn't get back into the bus and I had over an hour to wait for them all to come back to the bus.
Thankfully it stopped raining and I was able to open the trunk of the bus where there was more than enough room for me to sit inside and wait for them.
Sure I got a few curious looks from other people returning to their cars but I just kind of nodded and smiled at them as I listened to my music for over an hour waiting.
So, sadly I missed out on The Old Man of Storr but I did get some amazing looks at the beautiful countryside on the Isle of Skye so overall it was a great day.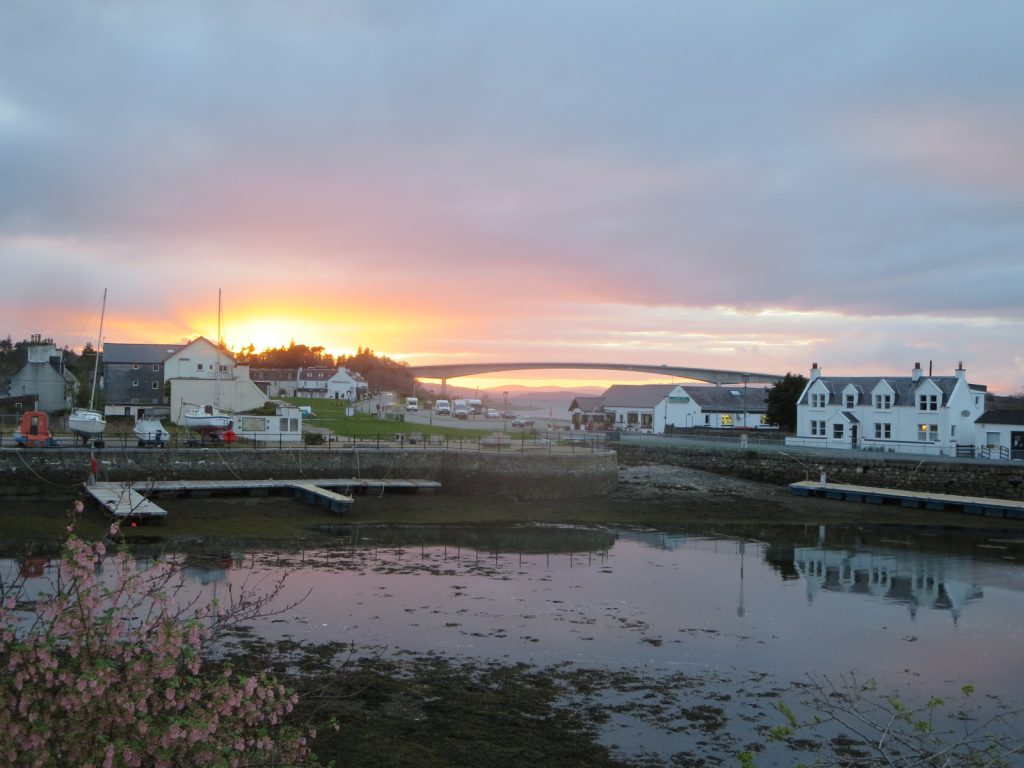 Tomorrow we load up in the bus again and travel back through the Highlands back to Edinburgh where I'll be set up for a few days exploring around Scotland.
Isle of Skye, Scotland, United Kingdom, UK, Euro Trip 2017, Trip Journal