Today was a day for nothing.
I had an 8pm overnight bus looming in the horizon and after a debaucherous night the night before, all I really wanted was a really nice, quiet day to myself.
So, after being surrounded by lots of people the last couple days, it was just me today.
I gotta say, I'm pretty good company.
So, with that in mind, this blog isn't gonna be too exciting.
I told myself before this trip started that I would welcome days like today. In past trips it was always "go, go, go" and if I had a day where I did nothing I felt like I had wasted a day of my trip.
This time around, I'm good with wasting a day here and there – it'll keep me in a good place while I travel.
The day was pretty much a search for lunch, relaxing at the hostel and a search for dinner.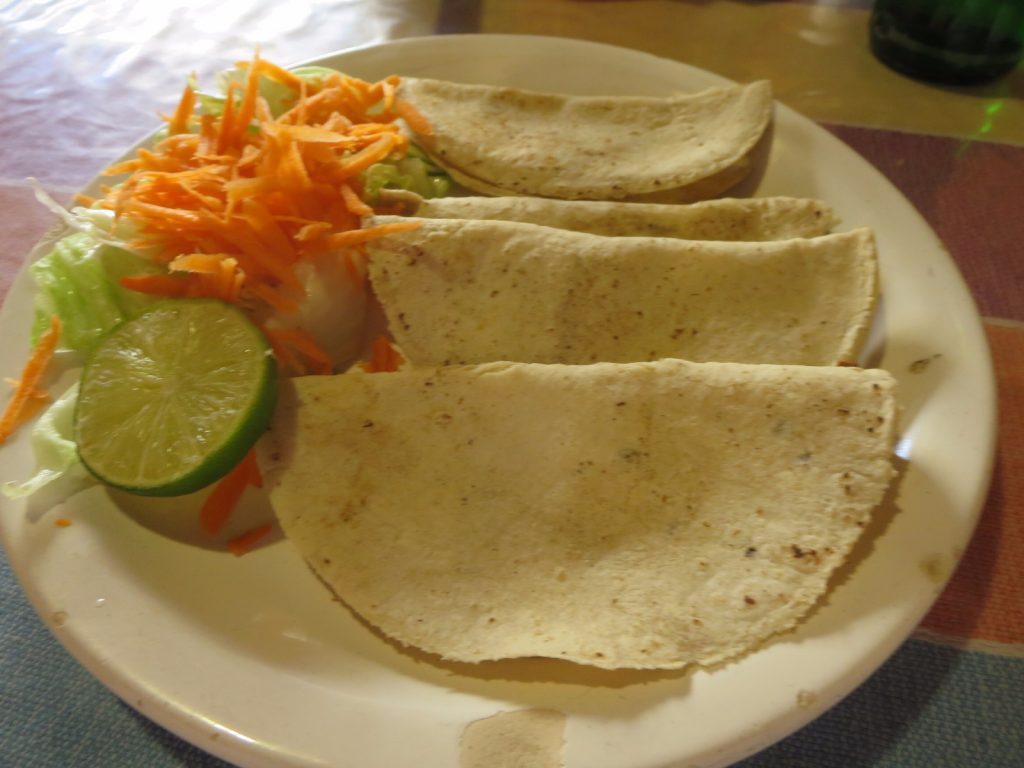 Oooooo… exciting!
Let's just fast forward to the night bus then, shall we…
The main bus line here in Mexico is ADO and they run several different buses throughout the day.
The bus I was taking from Oaxaca going to San Cristobal had 5 different departure times (all of which were overnight).
Now, one of the departures was priced at less than half the price of the other ones. This one was a mere 386 pesos ($25) compared to the other ones priced at 776 pesos ($50).
The bus was branded as an OCC bus which, I guess, is a sub-division of their main ADO line.
I found out the hard way on my 7 hour bumpy ride from Mexico City that the OCC buses, while cheaper, are all older buses that don't really handle the roads so well.
This time around I wasn't making the same mistake. No bumpy roads for me, please. I booked the more expensive ADO GL bus for the 11 hour journey to San Cristobal.
At 8pm our bus pulled out of the bus depot and, to my joy, no one was seated next to me so that meant I could stretch out and contort myself however I wanted throughout the night.
Who knows… maybe this would be the night bus where I actually sleep!
Ah, no, not really…
By 7:30, we pulled into my new home for the next 3 days – San Cristobal de las Casas.
More adventures ahead…
Oaxaca, Mexico, Euro Trip 2017, Trip Journal
Overnight bus to San Cristobal